I perform, through the action of walking and then drawing, responses to my compulsion to experience environments that are 'outside' of my urban existence. I amplify these responses to create images that present altogether new visual and mental journeys.
I attempt to imbue my drawings with something of the intricate complexity of perceptions of 'land' and 'landscape'. I push the marks on the paper to reflect my experiences of the land on a microscopic/macroscopic level, and my observations of the relationship between the two in the erosive processes at work on the surface of the earth.
Working on a large sheet of paper in the studio, building up images using tiny marks, I crawl over the landscape. The viewer can wander through the drawings using their eyes; immersed in the scenes, they get a version of my own experience. The drawings are spatial representations of places and times which become spaces in my head, and then drawn space.
Traverse
2017
42cm x 50cm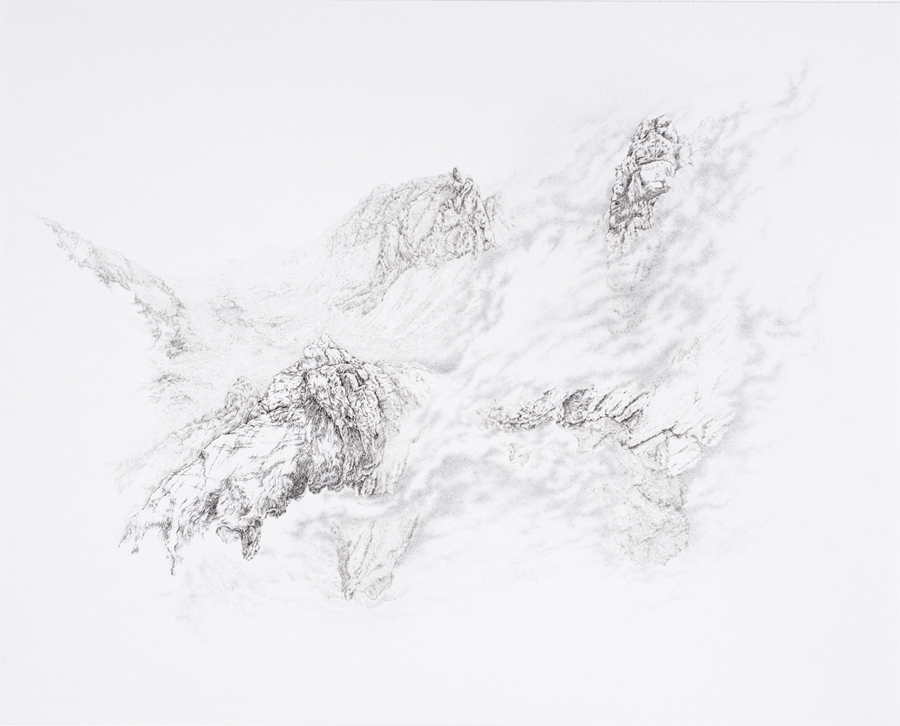 © Brian D Hodgson